Whether you are implementing Azure DevOps, TeamCity, or Octopus Deploy, don't spend weeks trying to figure it out from the documentation. Once you have a completely automated pipeline using your tools in your environment, many of your developers will gain the confidence to automate your production applications. Without a working example, they may continue to spin their wheels.
Onion DevOps implementation is based on the book .NET DevOps for Azure - A Developer's Guide to DevOps Architecture the Right Way authored by our Clear Measure Chief Architect, Jeffrey Palermo.
Who is this for?
.NET Software development teams that are adopting DevOps automation. If you lead a software development team, you know how important it is to equip them for productivity. An automated DevOps environment is a fantastically enabling tool upon which your team relies for repeatable and frictionless builds, testing, and deployments. And getting past the first pipeline can be a challenge. But we can help you get through it quickly.
What's included?
A complete DevOps pipeline implemented on your DevOps infrastructure including:
Build server configuration (Azure Pipelines or TeamCity)
Deployment server configuration (Octopus Deploy or Azure DevOps release manager)
Git repository with proper working directory structure & DevOps-compatible branching strategy
Private build script using PowerShell (ability for developers to run complete build locally)
Three levels of test automation (unit tests, component-level integration tests, full-system tests)
Automated SQL server database migrations
Enables each developer to run independent copy of database
Enables automated database deployments to all environments
Continuous integration build with static code analysis, automated tests
Release candidate packaging using Nuget format
Archiving of release candidates in Nuget server
Automated deployments across a 3-tier environment pipeline
"TDD": automation-only environment, meant for full-system test suites and other test suites that require
a fully deployed instance of the application (security, performance, ADA, etc)
"UAT": manual test environment
"Prod": to-be production environment
4+1 Architecture Blueprints of implemented DevOps environment
What do you get?
You'll take away the sample application used for the pipeline along with the completed pipeline, having deployed the application across all of the environments. You'll also receive the architecture blueprints in MS Visio format, and you'll receive an hour-long training session for your team on how to maintain the DevOps automation.
We are very transparent about what we consider to be a complete DevOps pipeline. Our book, .NET DevOps for Azure, spells it out. You can see our sample public DevOps implementation here: https://dev.azure.com/clearmeasurelabs/Onion-DevOpsArchitecture
What's the Process?
Schedule a vision call with us (30 minutes)
We'll connect via video conferencing "face to face" for introductions and planning
We'll walk you through the process so that you know exactly what to expect. You'll share what your vision for the future is and the high points (major technology platforms, environments) of your team's DevOps environment.
Technical discovery session (1 hour)
We'll conduct the discovery session via video conferencing with screen sharing
We'll discuss the options and selections you have or would like to make
Choice of build server
Choice of deployment server
Other technology options available
Provision temporary access accounts and schedule the implementation
Clear Measure has architects all over the United States and is a "cloud-first" company. As such, we are able to perform these implementations without incurring expensive travel costs. Additionally, all of our work and meetings are conducted face-to-face via video conferencing, so you will come to know our team well.
Except when delayed by process or client resources, most of the implementations take 1-2 calendar weeks to complete.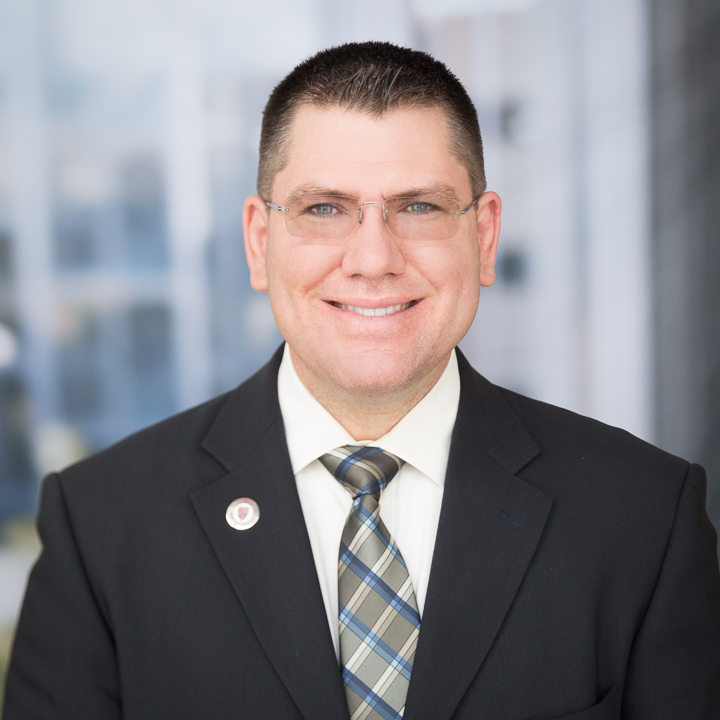 In addition to being Chief Architect and CEO at Clear Measure, Jeffrey, a Microsoft MVP, is also the founder of the Azure DevOps Podcast and the Azure DevOps User Group. Previously he was a founding board member of Agile Austin, the founder of AzureAustin, and a leader in the Austin .NET User Group.
Jeffrey is a well-known author and international public speaker. He has received 13 Most Valuable Professional awards from Microsoft and has spoken at industry conferences such as Microsoft TechEd, Microsoft Ignite, Microsoft Build, DevTeach, VSLive and various other regional conferences. Jeffrey has other books in the ASP.NET MVC in Action series as well as two video books on ASP.NET MVC and nearly a dozen magazine articles on various .NET development topics.